Is it just us or do you often find yourself thinking about your next meal, snack, or food while running? Or how about when you are out on a run and you happen to get a whiff of a backyard BBQ? We know it takes everything out of you to not party crash and pull up a seat for dinner or grab a quick bite to go! Well, if food is on your mind then we have a special treat for you this month. We asked our staff to share some of their favorite cookout recipes and post-run summertime go-to meals. Grab your apron and get ready to lace up for a cooking class with Potomac River Running.
Watermelon, Feta, and Mint Salad 
Brennan, =PR= Washington DC Manager, states, "This is absolutely my favorite summertime salad, I could eat it every day!" The recipe is simple to follow, the ingredients are available at every grocery store, and it's quick to whip up. There's nothing more refreshing than cold watermelon on a hot day. The cheese provides a great salty kick. The mint is fresh and crisp to really let you know it's summertime. Mint grows really quickly and is a hearty plant, you should try growing your own at home. Having it fresh really brings the flavor up a notch. Brennan suggests giving it a try! 
Check out Brennan's recipe here: Watermelon, Feta, and Mint Salad
Garden Macaroni Salad 
Kellie from =PR= Washington DC shares a family favorite straight from her mom's handwritten cookbook! Kellie loves it because it's simple and "carb-y." It's even better if you're growing any of the ingredients in your yard! Kellie's mom will often make a double or triple batch when family is visiting. After all Kellie has been known to eat quite a few servings after a long run, short run, or no run since she loves it so much! 
Summer Grilled Veggies 
Monica from =PR= Reston enjoys grilling or roasting seasonal veggies and pairing it with her favorite grilled steak and baked potatoes. It's the perfect combination of carbs and iron. Plus it tastes really good. 
Check out Monica's recipe: Summer Grilled Veggies
Fried Pickles and Recovery Smoothie 
Dan, =PR= One Loudoun Manager, loves fried pickles as a tasty treat post-run or paired as a side dish to almost any summer meal. Dan munched on these tasty treats after his 100 miler and to celebrate his wife Amelia's birthday alongside fish tacos! He also loves a refreshing smoothie post run.
Check out two of Dan's original recipes: Fried Pickles Recipe & Recovery Smoothie Recipe
Zesty Lime Shrimp and Avocado Salad 
Elise, our =PR= Graphic Designer loves this recipe especially in the summer! It's healthy, delicious, and super easy to make! It's great as a side salad but Elise usually chows down on it so it ends up being her main meal. She's not a huge raw onion fan but the lime juice totally cuts the intensity which is definitely preferable! Writing about it has made her crave it so much she's adding it to this week's dinner menu! 
Check out Elise's Recipe: Zesty Lime Shrimp & Avocado Salad 
Turkey Meatballs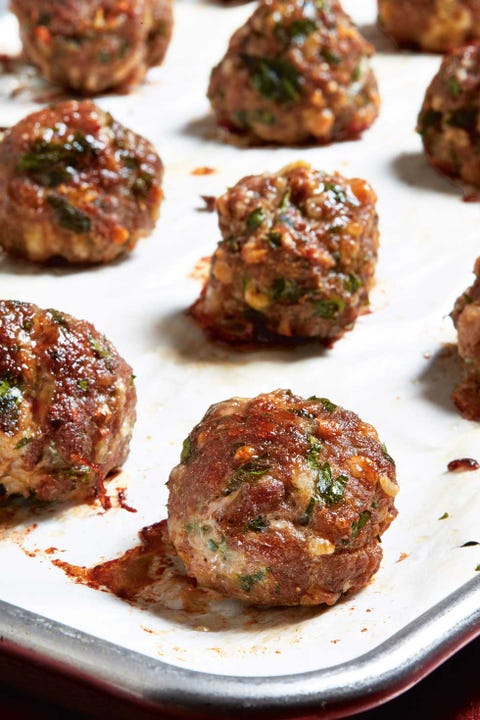 Alexandra from =PR= Vienna loves to whip up a batch of meatballs post-run and advises you to make a second batch for leftover meatball subs! Like a little extra kick? Try adding red pepper flakes to bring some heat! Alexandra has one word to describe these tasty meatballs "delicious!" 
 Check out Alexandra's Recipe: Turkey Meatballs
Just remember if there are any leftovers, you know where to find us! That is of course IF there are any leftovers. We hope you enjoy some of our favorites at your next meal.